STEM
Simple science lessons paired with fun and engaging crafts.
Fun
Associating learning with being immersed in the creative experience. Craft
Easy to build kits that provide education through inventive play. Learn
Exploring the world of science, technology, engineering, and math through crafting.
Perfect For Groups
Host a Jewelbots event with your class, Girl Scout group, Birthday party, or just some fun with friends. Complete with curriculum that is easy to use and simple to understand. 
"Yesterday my daughter gave her first tech lightning talk on @jewelbots.
She's not a tech geek but Jewelbots gave her the desire to code."
Read Our Blog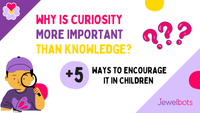 While we are meditating on this quote, let's check out another one. This one comes from the infamous Albert Einstein. He has noted, "Curiosity is more important than knowledge." Maybe in today's educational system curiosity isn't the thing that is mostly developed. Schools and, to a certain degree, even colleges later may focus on memorizing facts that have been pre-laid-out in the latest textbook. But shouldn't we strive for our children to develop their curious minds? Shouldn't we encourage them to be curious about the nature of things? Isn't it better if they can reach conclusions on their own and connect the dots to see the bigger picture?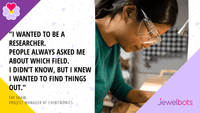 Meet a director of product and education at Chibitronics! An interview with #CodingIcon Fay Shaw about research, why selfcare is crucial, imposter syndrome and more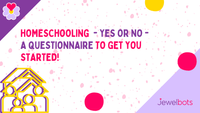 If you are considering homeschooling your children, you may wonder whether this is the right choice for you. To help you out we have a questionnaire to get you started. Check our questions below and answer them honestly to see if homeschooling is the right road for you to take.