#CodingIcon: Amy Wibowo - Coding Like a Girl
#CodingIcon is a mini-series from Jewelbots highlighting the amazing women building the things we use everyday.
Equipped with a computer and bubble gun, Amy Wibowo, aka Sailor Hg, lives her life in pastel dresses and travels on a mint-green bicycle. But don't let the playful exterior fool you, this girl is a force.   
Amy graduated from MIT with a grad degree in computer science, and later went on to work as part of Airbnb's developer team for three years. Prior to that, she did machine learning research at the Honda Research Institute in Japan. 
Now, after a very successful Kickstarter, she works full time on her Bubble Sort Zines, which helps make STEM more accessible for girls. 
"Be as flamboyant, fancy, frilly, girly as you would like to be" - Amy Wibowo
Photo by Alice Yang
Fully Name: Amy Wibowo
Fun Fact: She made a site to glitchify your photos! 
Store: BubbleSort Zines
Amy is CEO, founder, and editorial director of Bubblesort Zines. Bubblesort Zines are monthly zines that combine artistic creativity and computer science! They each tackle one STEM subject with drawings, stories, and comics! Amy has many interests, like art and fashion, and always tries to combine them with computer science and technology. Her goal has always been to share her love of computer science with people who might have originally thought it wasn't for them. 
One of Amy's role models is Yuki Igarashi, who did a lot of research on the intersection of computer science and craft—sewing, crochet, beading. The first time Amy read her papers, she realized she could combine programming with any of her hobbies. Another role model of Amy's would be Simone Giertz, who reminds her that it's not useless to build useless things!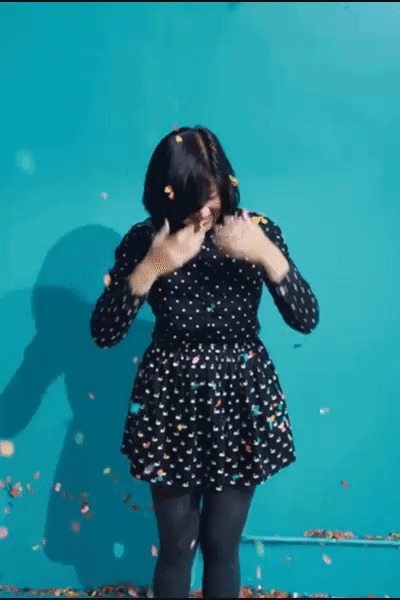 Amy grew up in Mississippi,  where her father was a civil engineer from Indonesia, working to solve the problem of flooding and river erosion. She learned to code when she was 8 years old. Growing up, the closest tech class Amy's school offered was a typing class.  At home, she found a book on her dad's bookshelf about how to learn to code in 21 days.
Amy's favorite part of being a coder is the creativity—being able to imagine something and then make it come to life.
Probably one of the most empowering tweets ever!